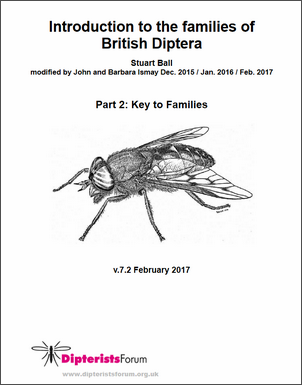 Members of Dipterists Forum can now download copies of Stuart Ball's key to Diptera families (2017 version, with additions by John and Barbara Ismay), and also Stuart's key to snail-killing flies, Sciomyzidae (2017 version).
If you are a member, log in to this website and go to the membership area to access the downloads.
If you are not yet a member you would be very welcome to join us and help us study, record and conserve Diptera.