Further information on fly morphology can be found via Wikipedia and this Italian Diptera site.
Main parts of a fly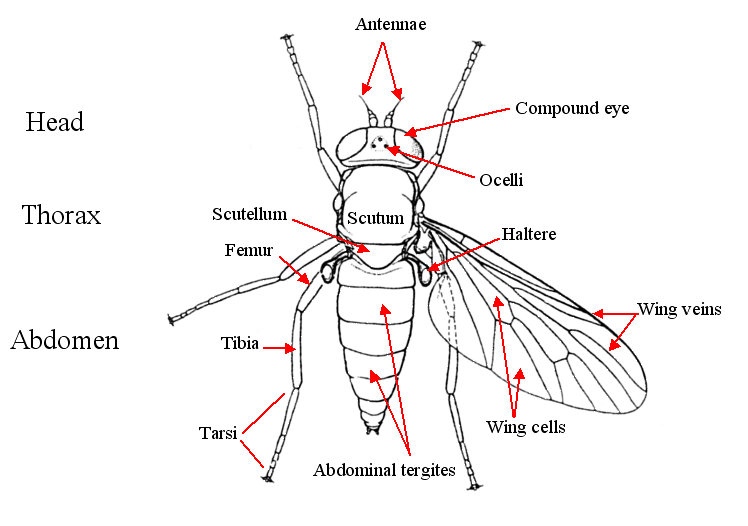 ---
Head of a fly
Parts of the head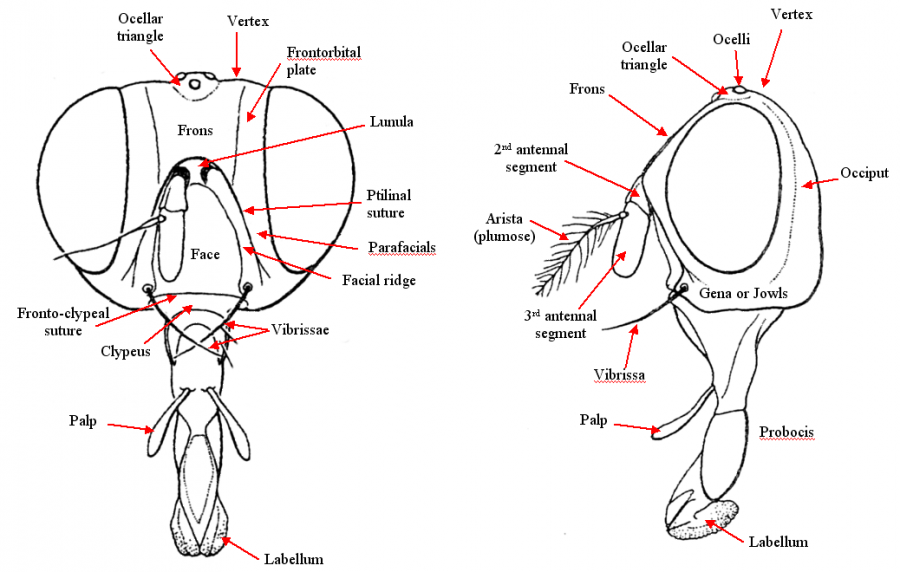 Bristles of the head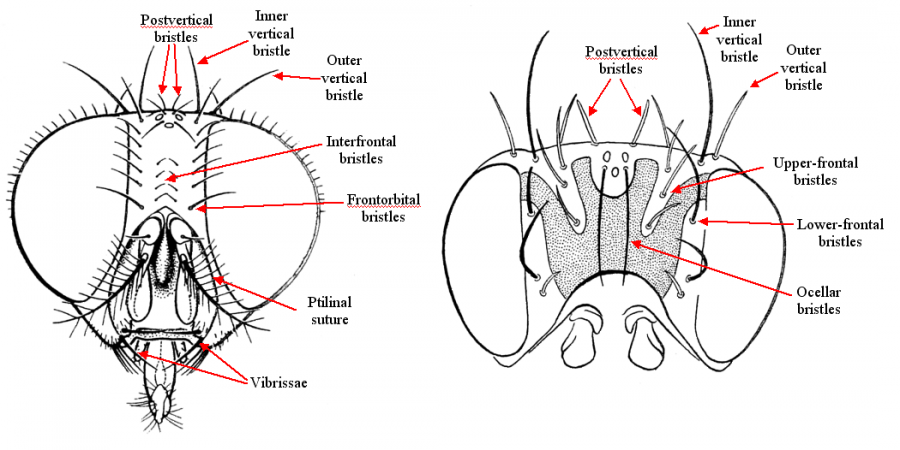 ---
The thorax
Thorax in top view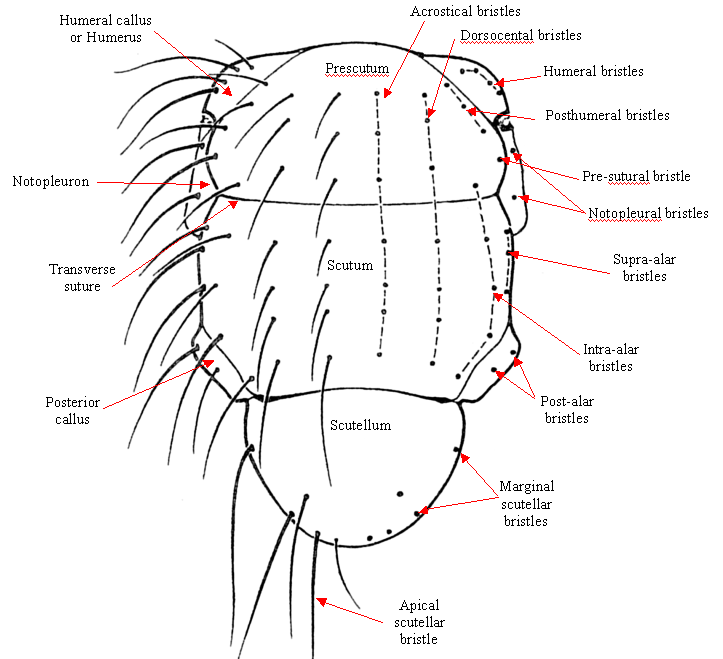 Thorax in side view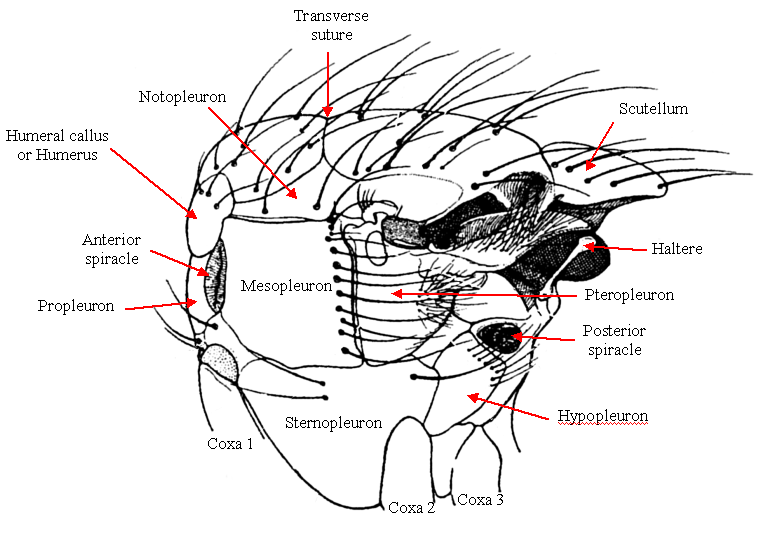 McAlpine terminology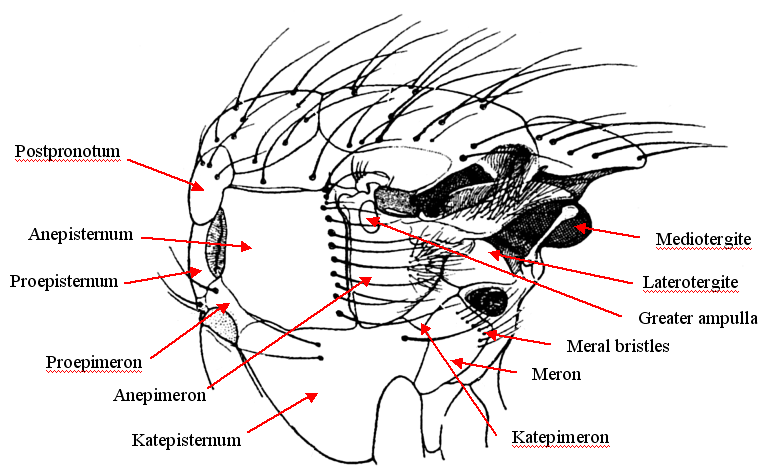 ---
Wing venation
Complete venation
This wing has all the veins that were thought to be present in a primitive fly. No known fly has such complete venation, although some tipulids (craneflies) come close.
Reduced venation of a "higher fly"
Wing of Calliphora (Calliphoridae) showing the reduced venation typical of "higher" flies. 

---
Legs
Parts of the legs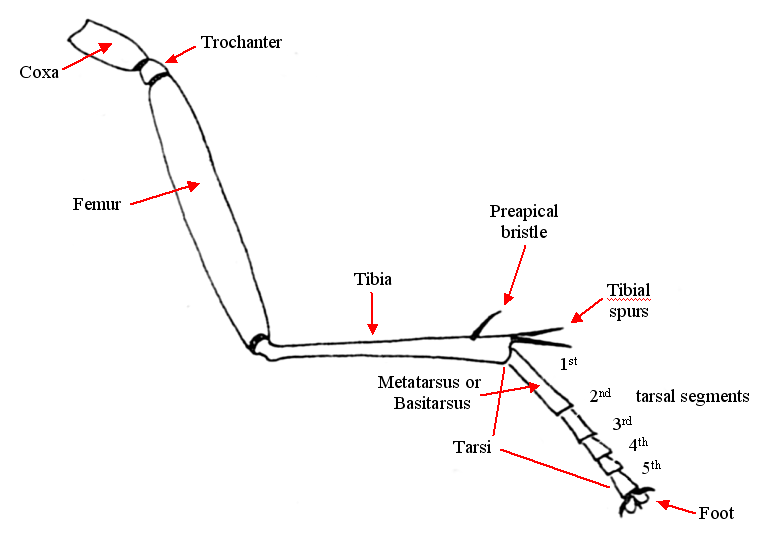 Orientation of bristles
Foot